Jim's Jots and Tittles. . .
An Upside-Down Smile
God intended for man to be happy. Man had every reason to smile while he lived in the Garden of Eden. But man did not listen to God by sinning and separating himself from God. Surely when Adam was removed from the Garden his smile became an upside-down smile (Genesis 3:16-19).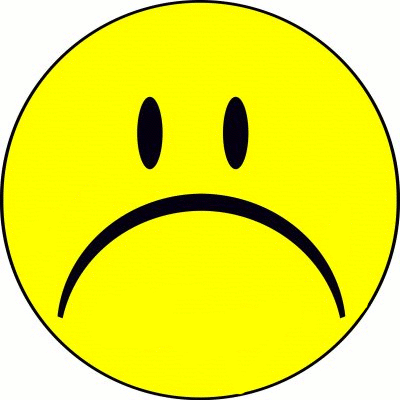 And as we look at the history of man in the Old Testament, man has always destroyed the smile that was his when God blessed him. It seems man never learned that disobedience to God always begins an upside-down smile.
What about the Christian age? Do we maintain that smile that goes with the forgiveness of sins through the blood of Jesus, the Son of God? Does the salvation of our souls constantly create a smile that indicates our thankfulness?
Even though Paul was in prison unjustly, he stresses that we can have smile and peace with God. "Be anxious for nothing, but in everything by prayer and supplication with thanksgiving let your requests be made known to God. And the peace of God, which surpasses all comprehension, shall guard your hearts and minds in Christ Jesus" (Philippians 4:6-7). That leaves no room for an upside-down smile.
You see, as a New Testament Christian we can find a reason for joy and a smile regardless of our circumstances. Paul proved that. Being in prison illegally did not give him an upside-down smile. "Rejoice in the Lord always, again I say, rejoice!" (Philippians 4:4). Notice that He writes "always." That leaves no room for an upside-down smile.
Jesus himself gives the Christian encouragement to be dedicated with a smile regardless of the circumstances by describing the reward he can have. "He who overcomes, I will grant to him to sit down with Me on My throne, as I also overcame and sat down with My Father on His throne" (Revelation 3:21). Jesus is the Christian's example of one who fulfilled God's will, never retreating to an upside-down smile: "fixing our eyes on Jesus, the author and perfecter of faith, who for the joy set before Him endured the cross, despising the shame, and has sat down at the right hand of the throne of God. For consider Him who has endured such hostility by sinners against Himself, so that you will not grow weary and lose heart" (Hebrews 12:2-3). That leaves no room for an upside-down smile.
Surely, we want to meet Jesus with a smile when He returns. That should be the purpose of our Christian lives. "Now, little children, abide in Him, so that when He appears, we may have confidence and not shrink away from Him in shame at His coming" (1 John 2:28). Having an upside-down smile will not give us that confidence. We must now prepare--we have no choice: "let us draw near with a sincere heart in full assurance of faith, having our hearts sprinkled clean from an evil conscience and our bodies washed with pure water" (Hebrews 10:22). That leaves no room for an upside-down smile while here on earth.
Where do you stand? God has given us a picture that should cause every Christian to smile. "For we have become partakers of Christ, if we hold fast the beginning of our assurance firm until the end" (Hebrews 3:14).
—Jim Hunt